Our Team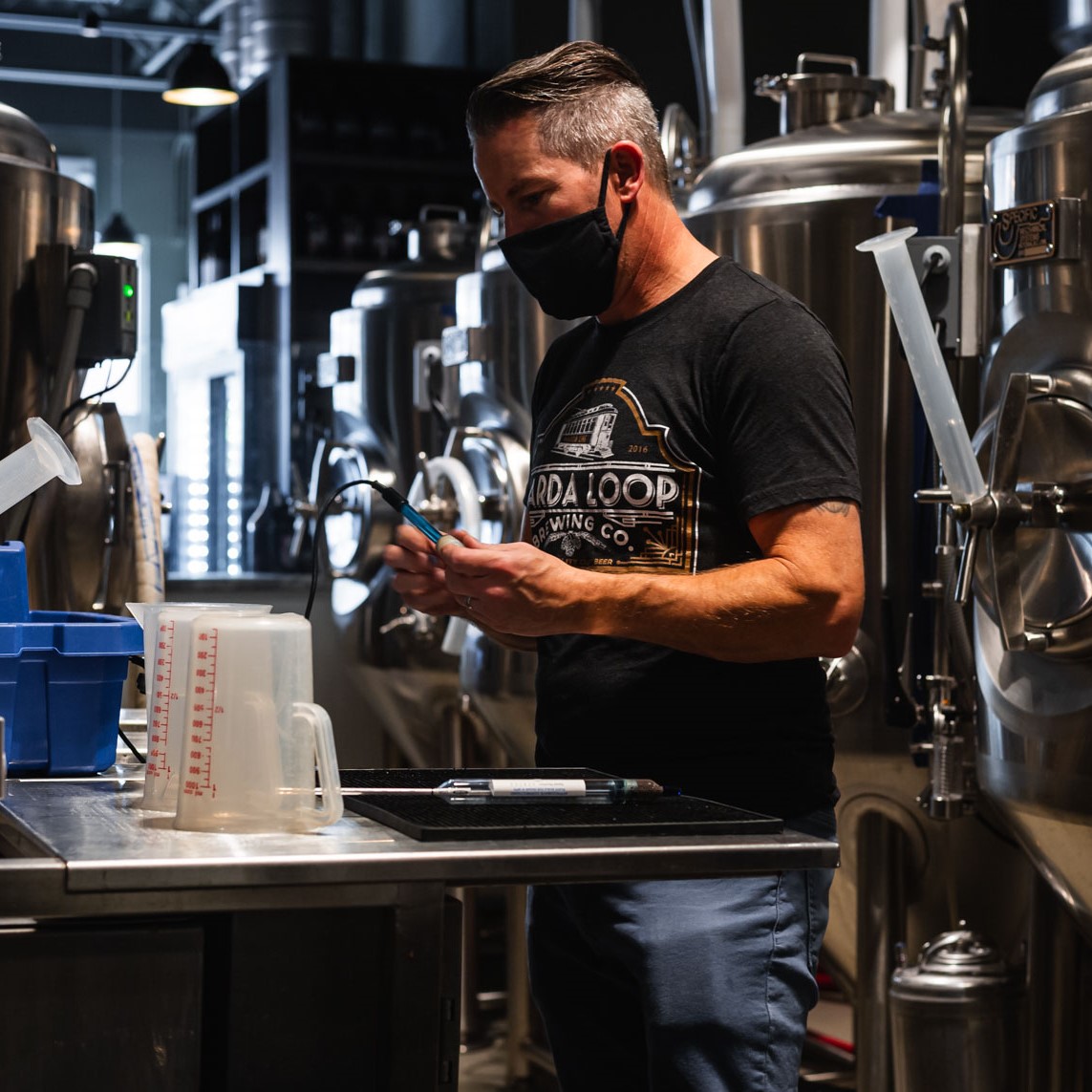 Meet Mike. Owner. Brewer.
1) What made you decide to open a brewery?
I really love connecting with happy people. The brewery also gives me an outlet to connect with the community and contribute.
2) We get that it's hard to choose just one, but if there's a brew you've made that you are absolutely stoked on, which one is it and what makes it so awesome?
I'd say the day we finalized the Big Juice NEIPA was near bliss! The hopping process was a lot of fun to create and the aromas in the Brewhouse are intoxicating!
3) You're focused heavily on engaging the community with the brewery. Why is community so important to you?
As I've gotten older, I've come to realize that when we all band together, great things always happen. Plus, I have been blessed by an amazing mentor over the past 20 years!
4) The MLBC initiative is pretty awesome. What made you decide to give back?
Being able to help families, people, children, animals, it makes my heart full.
5) Word is that you're going to have some dips and sauces to serve with the fries. That's great and all, but what we really want to know is crinkle cut or not?
Ha ha! Likely not at first but we have been really purposeful in keeping things simple to begin with and then elevating as we get feedback. So it could be in the near future!
---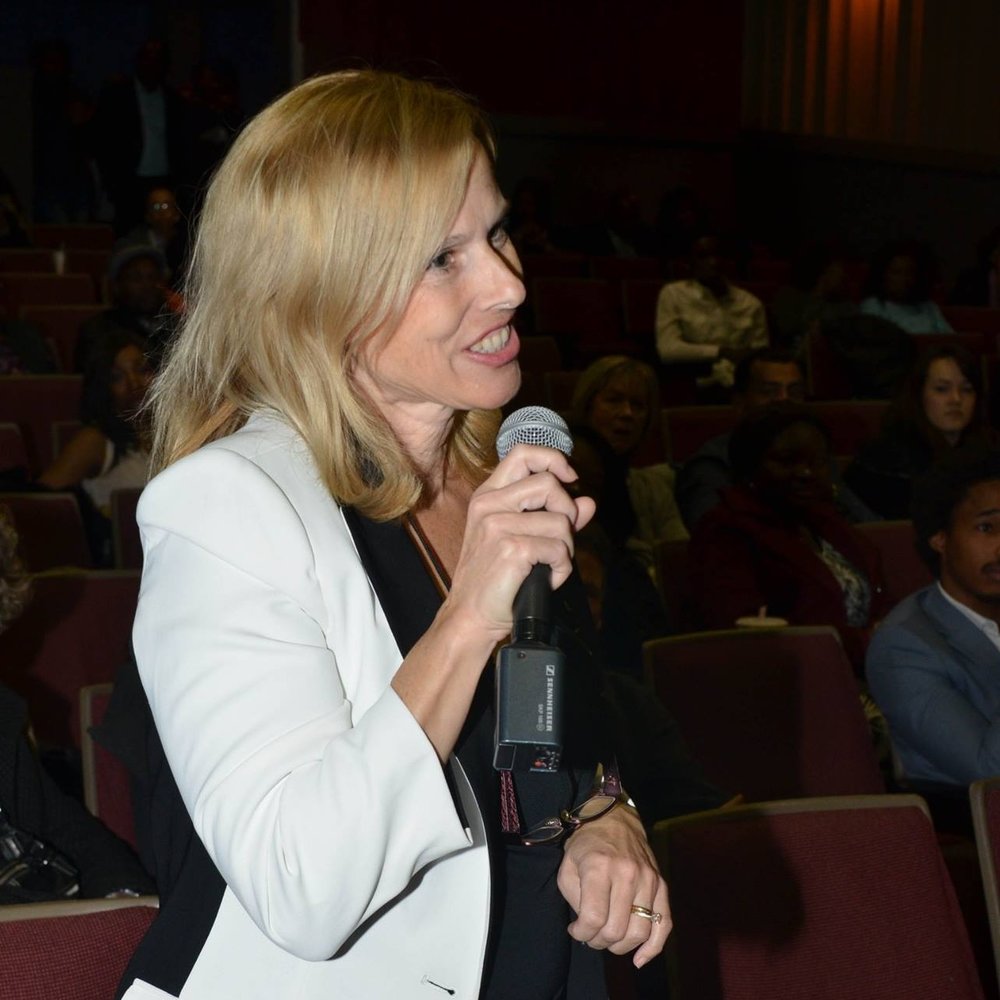 Meet Lolly. Owner. CXO.
Lolly is passionte about socia change and advocacy. She's the mastermind behind all of our community initiatives and social responsibility, and we're pretty sure that she must have been a Jeopardy champion in a past life because she seems to know a little bit (okay a lot) about literally everything.
1) What's the most ridiculous fact you know?
Having completed a PhD in Human & Organizational Systems, I can tell you that I have gone down a multitude of rabbit holes to discover a host of ridiculous facts. It's impossible to limit them to one.
2) How do you feel about putting pineapple on pizza?
I feel that pineapple on pizza is an assault to culinary excellence and not befitting epicurean tradition.
3) What's the most beautiful place you've ever been?
The Oregon Coast with its European beach grass, stunning rock formations, vast sand dunes, low tide that stretches forever and coincidentally named to National Geographic's 2013 list of "The World's 100 Most Beautiful Places". Plus it's a stone's throw away from the iconic Tillamook Cheese and Ice Cream factory.
4) Would you rather live for a week in the past or the future?
I would rather live a week in the past – the week I lived out my fairy tale and married my Beloved Mike de Jonge.
5) If you could eat only 3 foods for the rest of your life, what would they be?
Grapefruit and dark chocolate chunk cookies from Marda Loop's A Cookie Occasion.
---

Meet Evan. Brewer. Dunk tank enthusiast.

1) What made you get into making beer?
I've known Mike since I was a little kid; his nephew is my childhood best friend. So I was looking for a job at the start of 2019 and Mike needed help in the brewhouse. I started out just cleaning and assisting on his brews and day-to-day tasks. But after absorbing all the info I could from Mike and the tips and tricks passed down from his mentor, Paul Hoyne, I began to take the lead on the brews and eventually do it all by myself 6 months later. Now I brew all the beer while Mike focusses on the business and management side of the brewery.
2) We know it's impossible to pick one… but do you have a favourite brew that you've made?
It is very hard to choose a favourite, but I'll say that the one I am most proud of is the Legends of the Fall Pumpkin Spice Ale. I love the style and really wanted to try and make a good seasonal beer that people would look forward to each year. It was the first beer I brewed where I researched and created my own recipe from scratch, and the only one where I came up with the idea for the name. I strive to improve it every year, and love to see the reaction of customers when they try it for the first time each Fall.

3) Random fact about you that people might not know (and you're comfortable sharing!)
I actually went to Dalhousie University in Halifax to study Engineering. I enjoyed my time there a lot, but when I came back to Calgary after graduating in 2015 I struggled to find work in the field. After working a lot of different jobs and gigs, I've finally found something that I love to do: Engibeering!
I recently had a donair taco pizza that blew me away, so I'll say pizza is better cause you can put anything you want on it!
Playing hockey. Mike and I are on a year-round team with some great guys, and no beer tastes better than the one right after a game!
---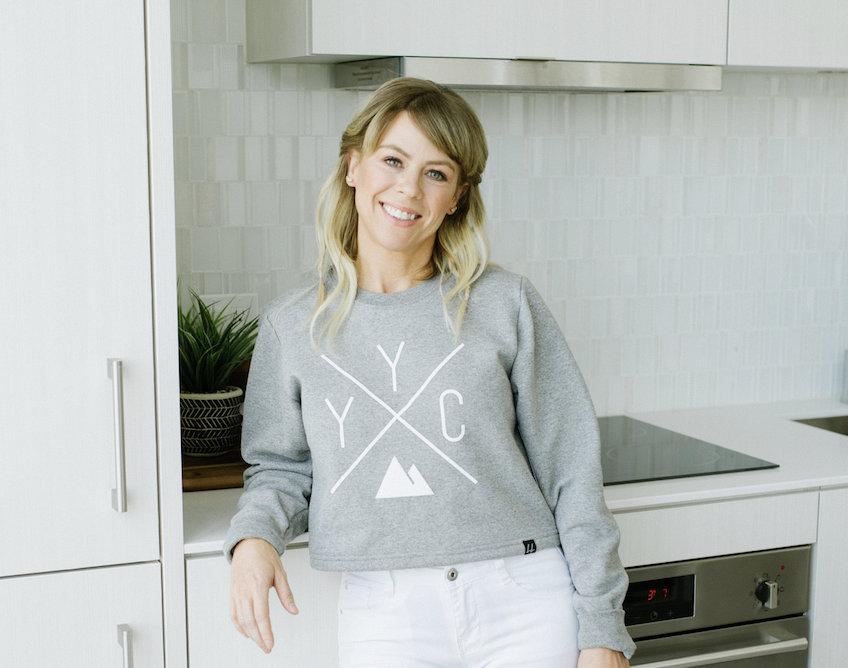 Meet Kyla. Social + Marketing Wizard.
She's the brains behind the Social + Marketing, and is the absolute mastermind behind those puns that we all love and enjoy. She's also a huuuuge fan of Dad jokes, Star Wars, old and obscure movies, Vincent Price, and is seldom caught listening to music that dates past 1985.
1) If you could watch one movie for the rest of your life, what would it be?
That's a tough one, but I would probably have to go with Wayne's World. For a long time, I wanted to be just like Wayne and Garth...
2) Favourite childhood memory?
Summertime at Grandma and Grandpa's. They lived in a very, very, very small town in Saskatchewan (Ituna) and life was very simple and wonderful. Spent most days riding my bike with friends and going to the pool and wrapping it all up with a slush puppy and calling into the radio station all night to play songs we wanted to hear.
3) What's the most beautiful place you've ever been?
I've been to a lot of places, but I still think that Fernie, BC is the most beautiful. Island Lake Lodge is like something out of a fairytale.
4) One superpower . . . what is it?
I have a fear of flying because I'm not in control, so if I had the power to fly on my own, I would probably feel a lot better about it.
5) Favourite pastime?
Probably hanging out with my fur kids and listening to music. I also love collecting Star Wars paraphernalia, so I spend a fair bit of time scouring eBay and garage sales.