Beer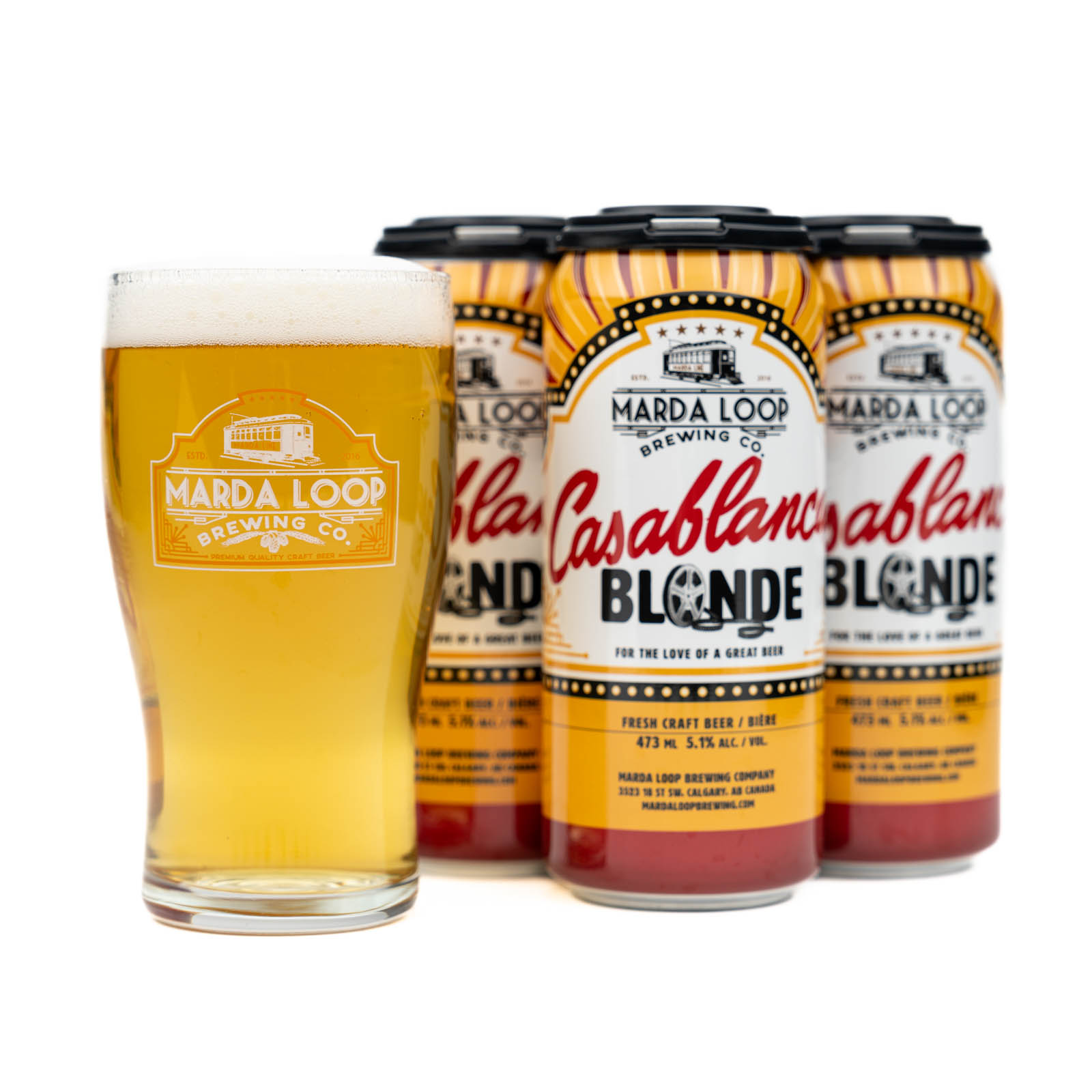 Casablanca Blonde
IBU: 21 ABV%: 5.0
A light bodied blonde ale with a straw yellow tone and white fluffy head. Unfiltered with Alberta flaked wheat, bringing subdued notes of sweetness, herbs and spice - the ideal summer ale.
---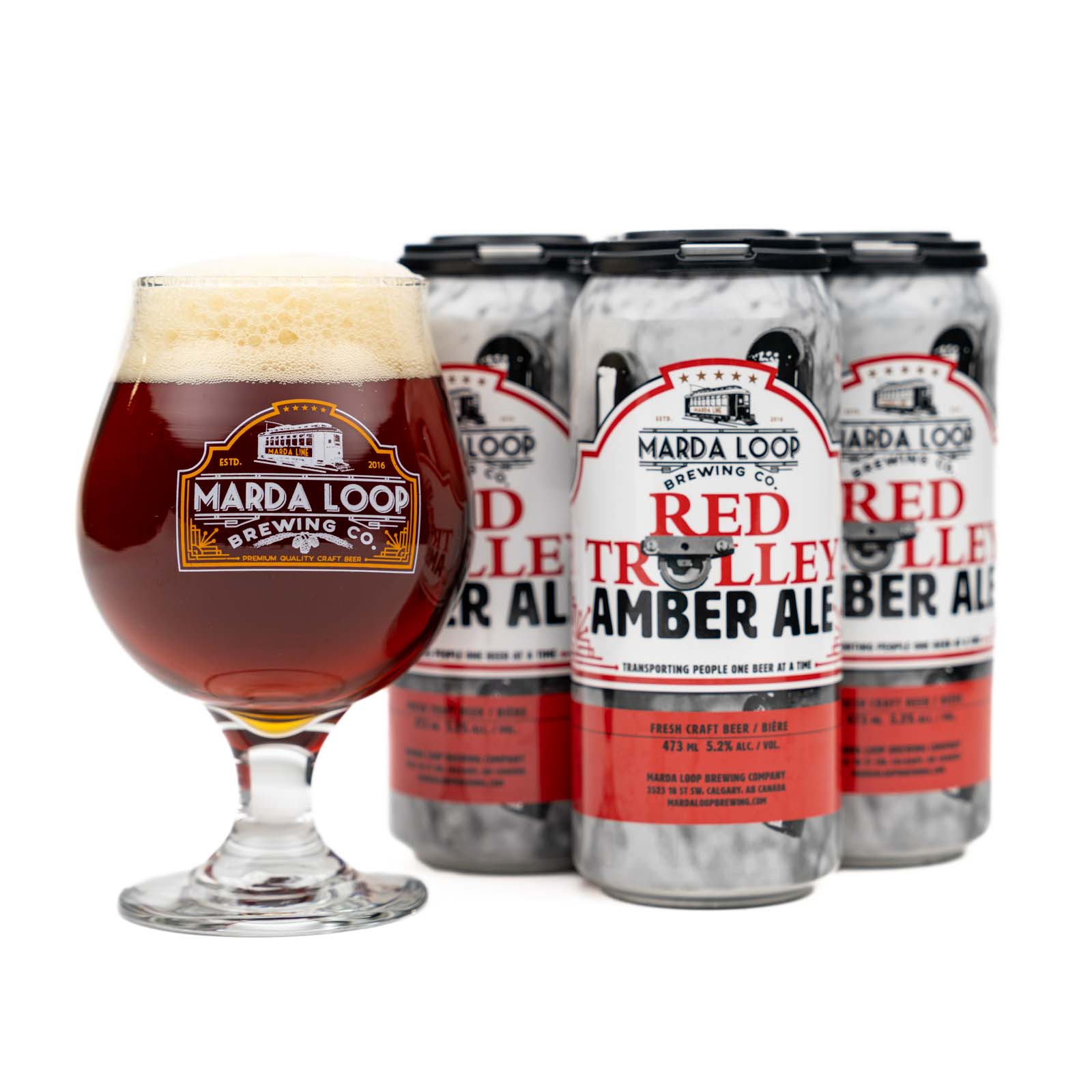 Red Trolley Amber
IBU: 28 ABV%: 5.2
Have you been looking for a truly malt-forward ale? Steep right up! A red/amber tone with a lovely rich caramel flavor. You may also pick up subtle notes of biscuit and cookie. Light bittering hops, just enough to balance.
---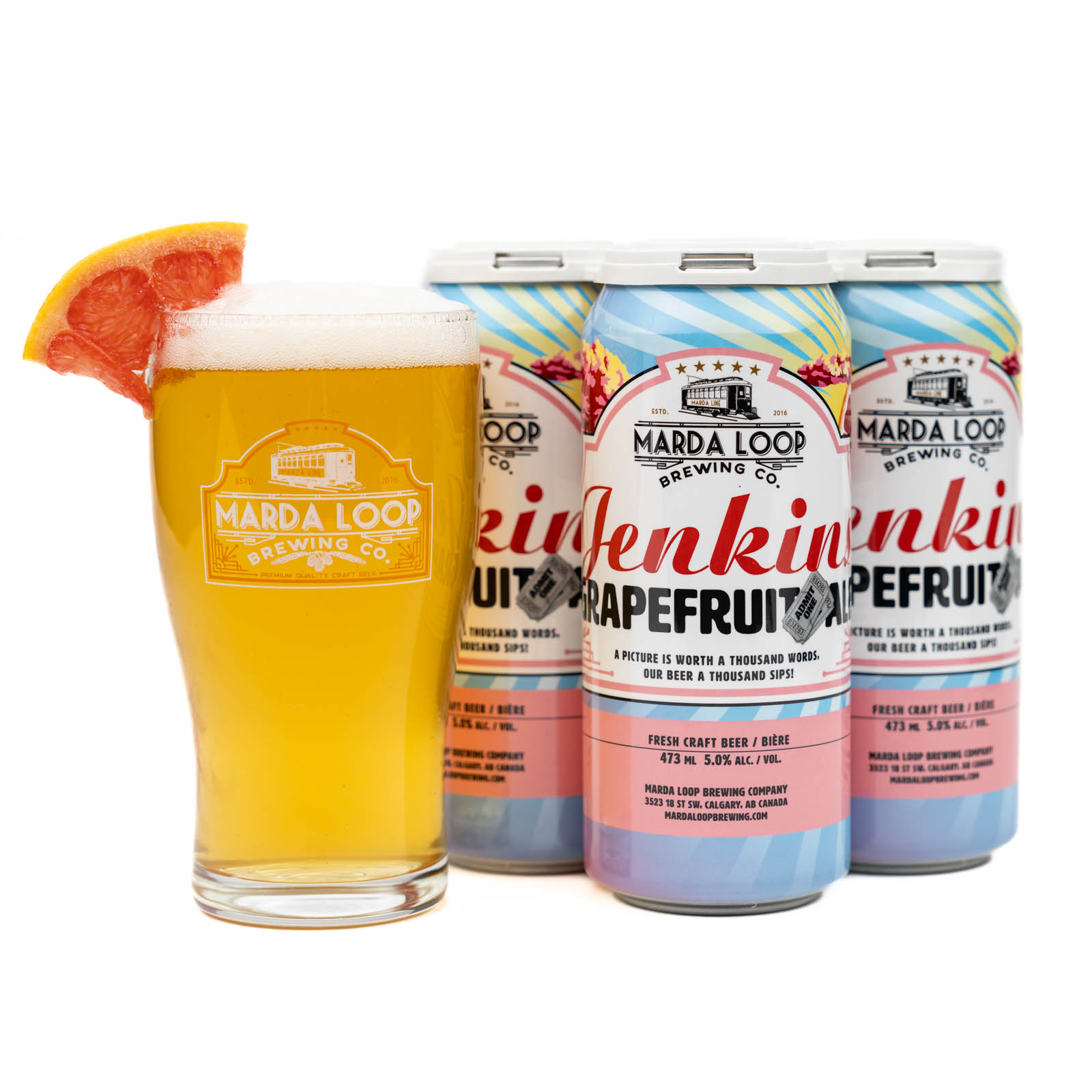 Jenkins Grapefruit Ale
IBU: 16 ABV%: 5.0
The name says it all - Grapefruit! With 3 separate flavor additions, this all-season ale delivers a slight tartness combined with a refreshing dry finish. Light in color but heavy in flavor!
---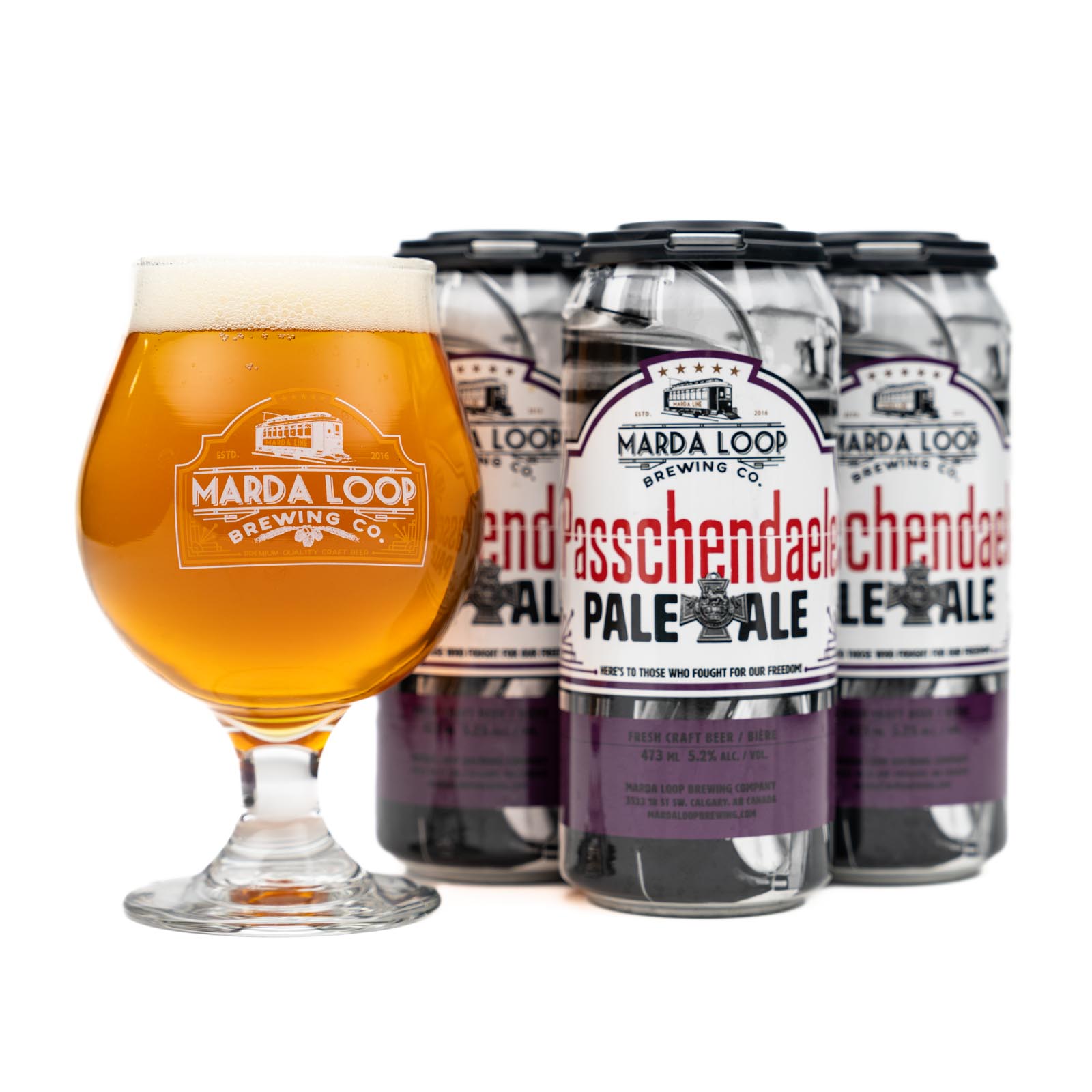 Passchendaele Pale Ale
IBU: 42 ABV%: 5.3
This ale is hop-forward with floral and fruity flavors and tonnes of aroma. 5 different hops at 5 different intervals, this could be an instant favorite, The mouth feel is soft and generous, giving it that "gulpable" danger. Enjoy with caution!
---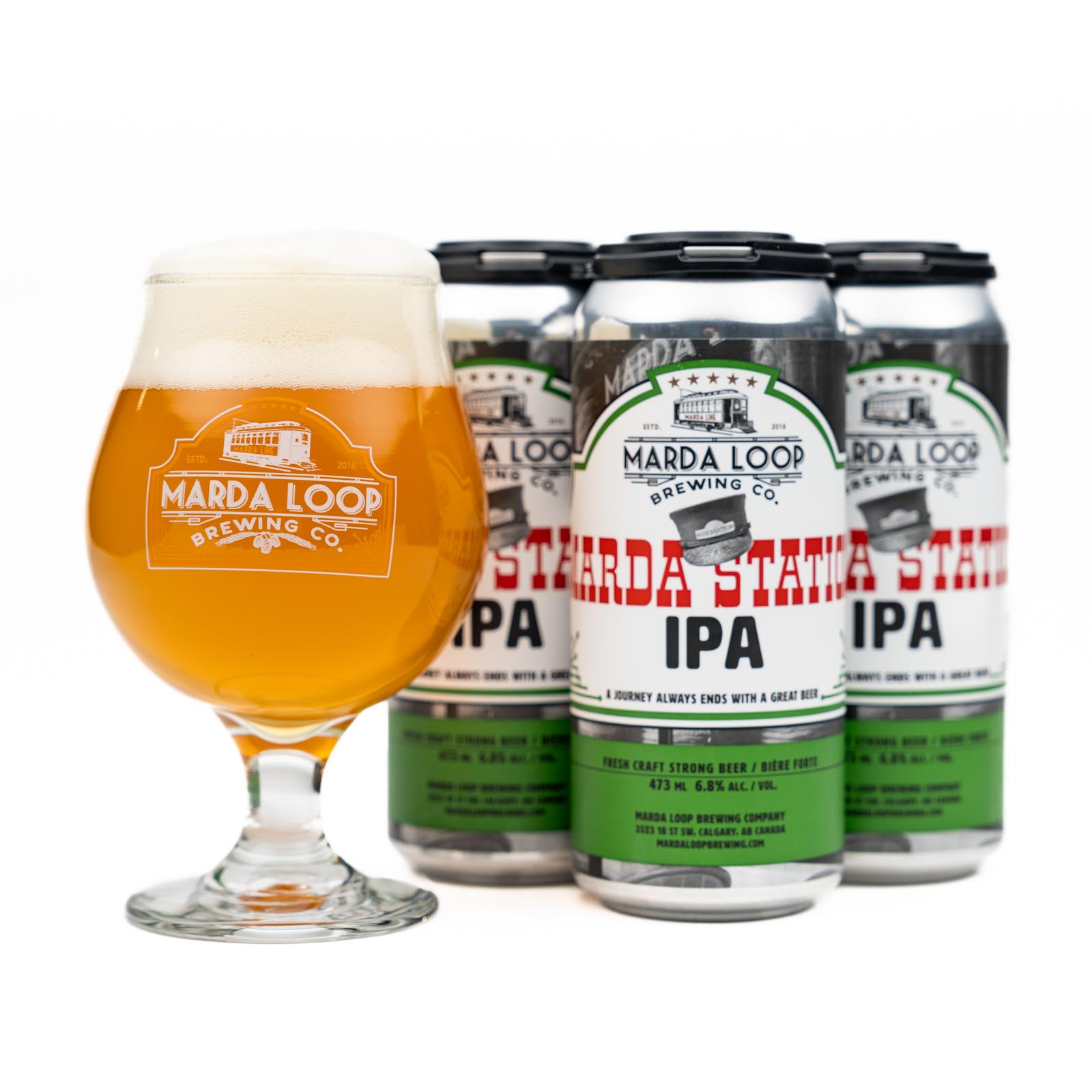 Marda Station IPA
IBU: 65 ABV%: 6.8
Our ode to West Coast IPA. Lots of hop aroma and a nice hop punch to the nether region. Not much else to say other than, bottoms up!
---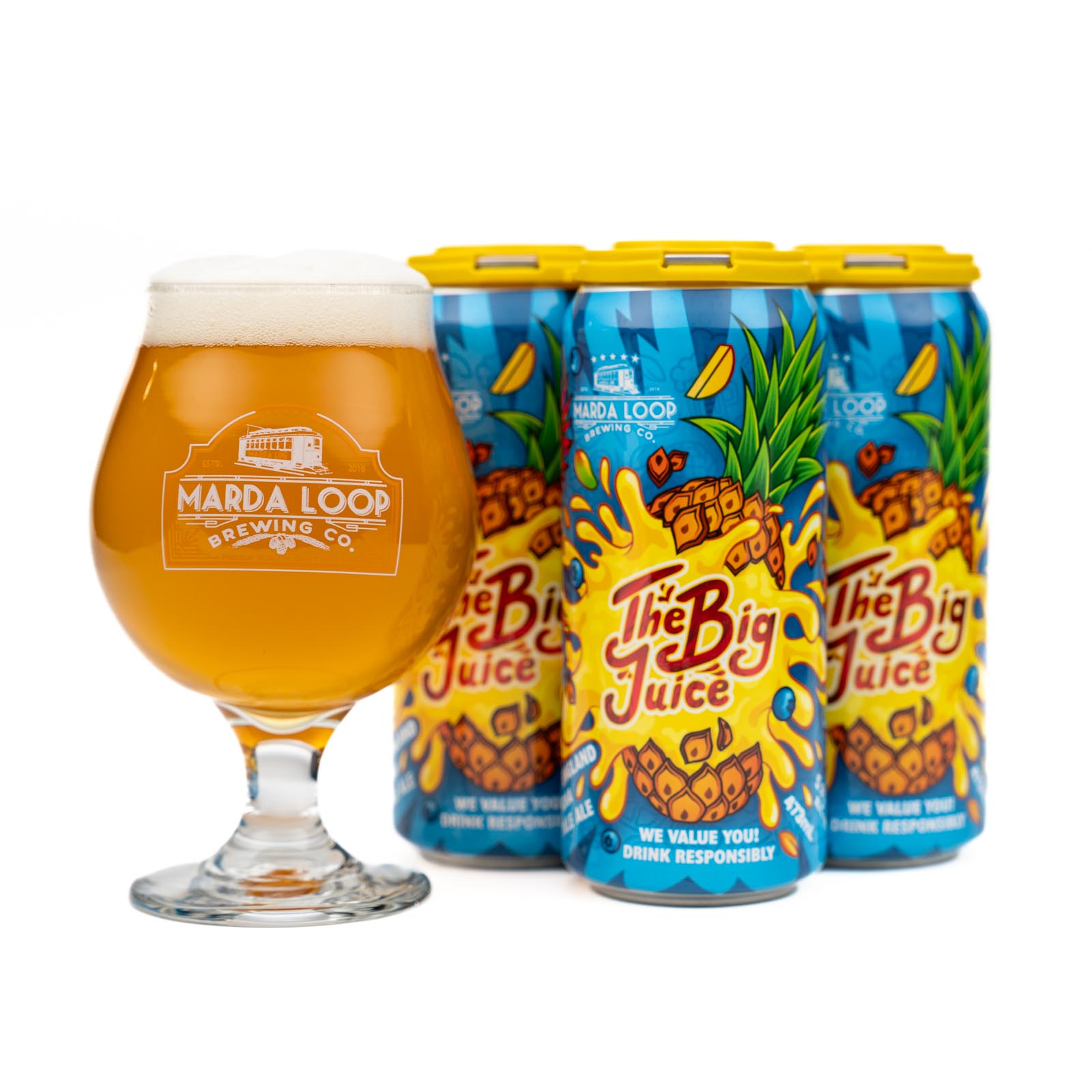 Seasonal : Big Juice NEIPA
IBU: 40 ABV%: 5.8
Bursting with intense peach, blueberry and pineapple flavours and aromas, The Big Juice is sure to satisfy every New England IPA fanatic! With lots of hazy and frothy white head, this brew is crushable all season long. You can expect to get your hands on this NEIPA "timeline".
---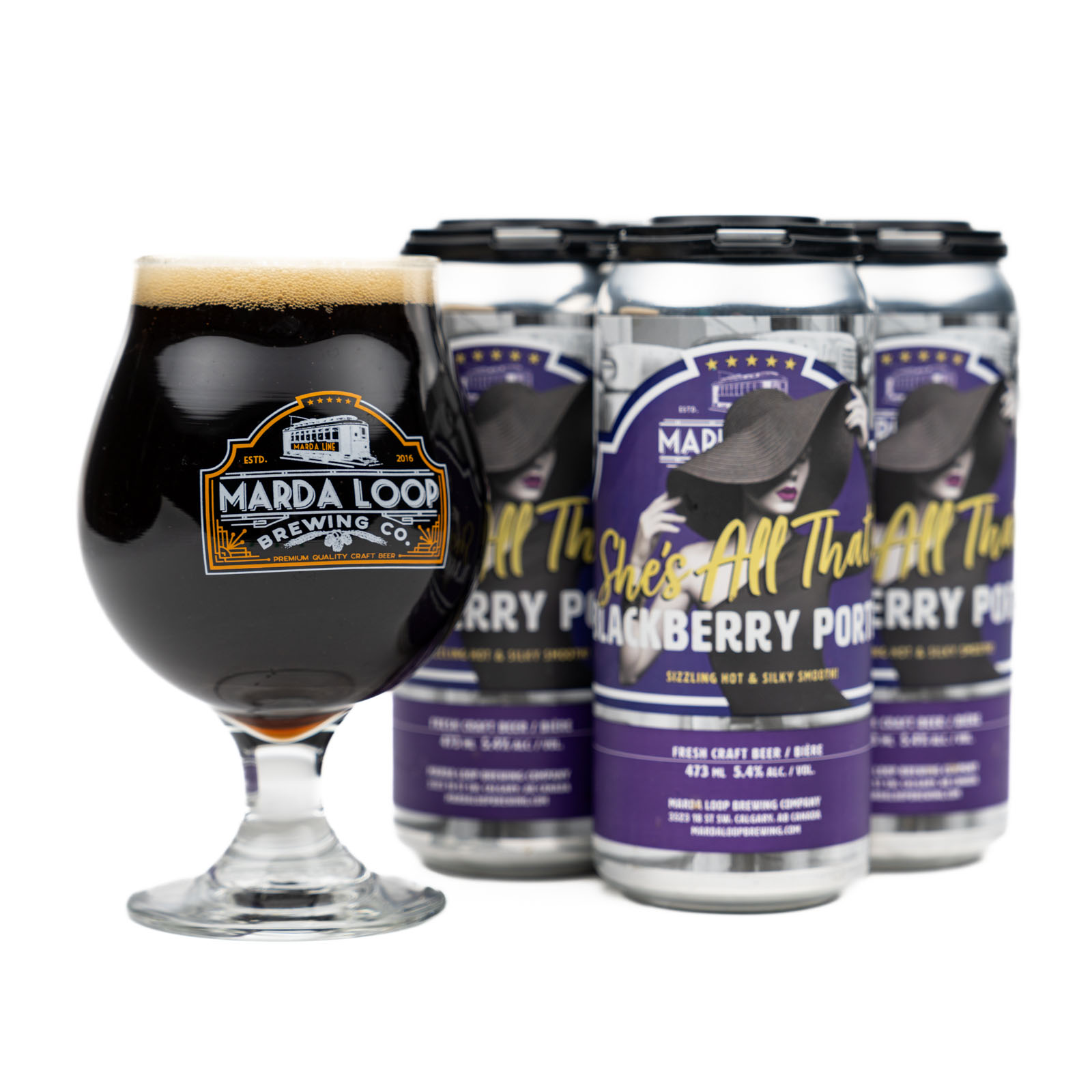 Seasonal : She's All That Blackberry Porter
IBU: 32 ABV%: 5.4
A smooth and silky award-winning blackberry porter with notes of chocolate, bread, and bursting with blackberry notes and aroma. You can expect to find this seasonal beer available October through March, while quantities last.
---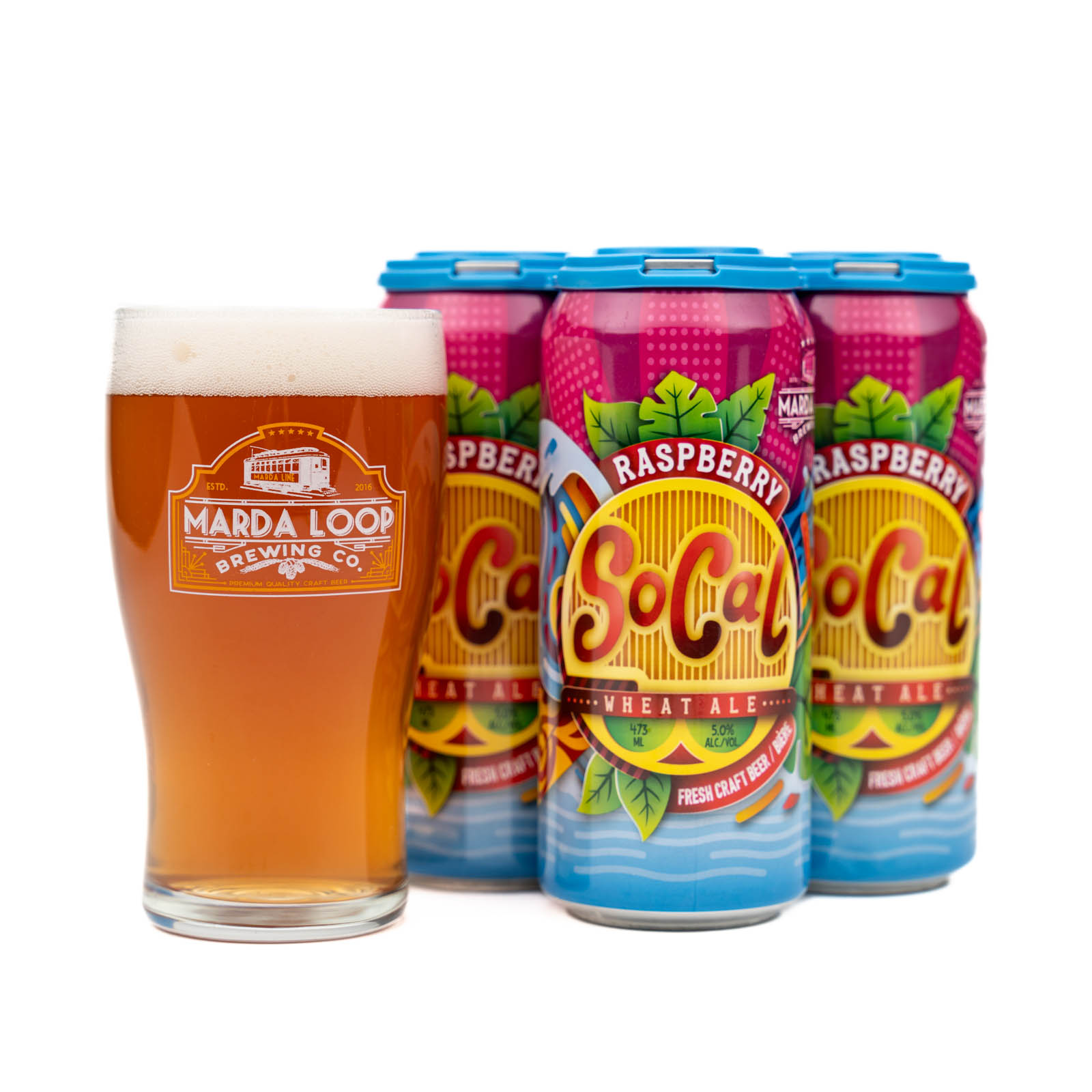 Raspberry SoCal
IBU: 25 ABV%: 5.0
This delicious raspberry wheat ale started out as a seasonal offering but quickly became a crowd favourite and is now available year-round! Smooth and balanced with a raspberry kick at the end.
---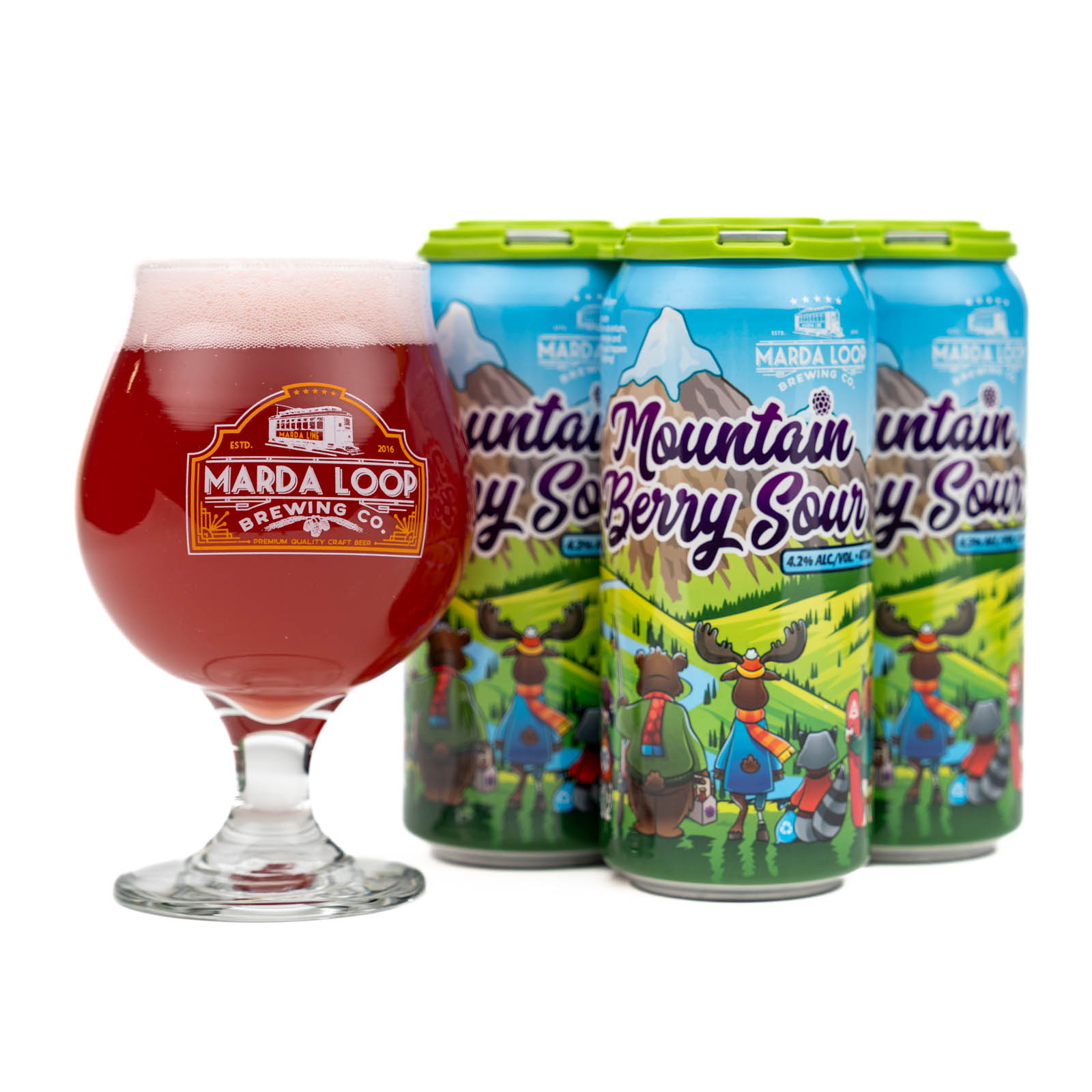 Mountain Berry Sour
ABV%: 4.2
Coming Soon!
---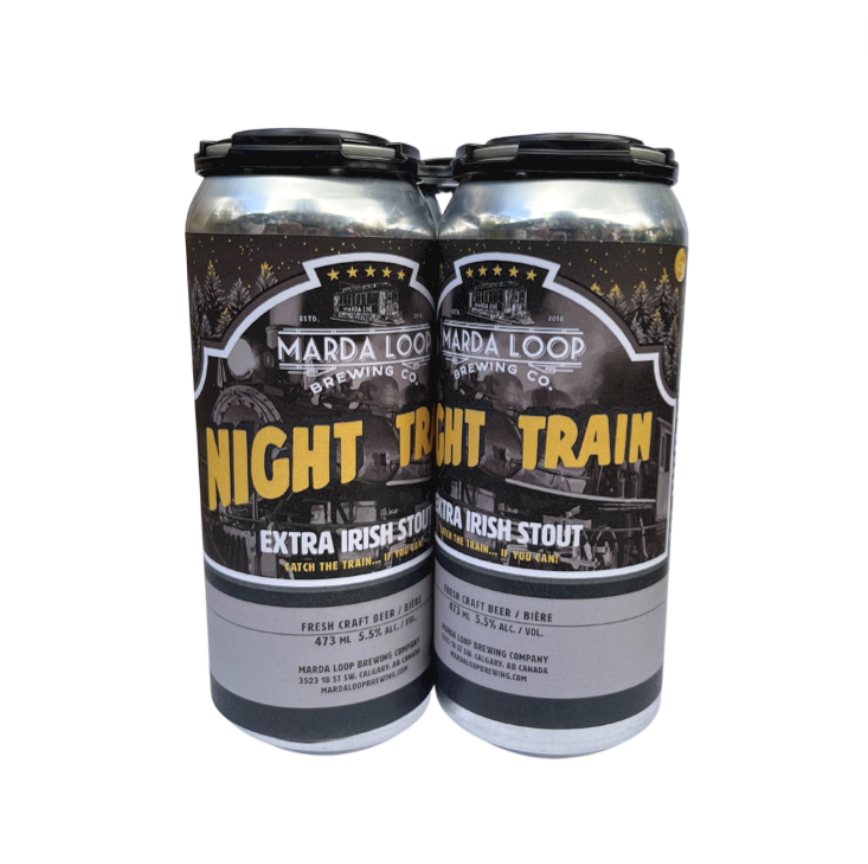 Seasonal : Night Train Irish Stout
IBU: 36 ABV%: 5.5
A mid-bodied, dry Irish stout with notes of toasted bred, coffee and chocolate. A moderate amount of hops are added early in order to create a dry and balanced finish. Offered seasonally!
---